Products List
Contact Us
AV cabinet cooling equipment system suppliers
Specifications
1.Cabinet Heat exchanger core
2.Frame Angle:90 degress
3.Slice spacing:4 mm
4.Overlay height:420mm
5.Section :110*380 mm
The material of Aluminium core
The counter flow aluminium core is made of seawater corrosion resistant hydrophilic aluminum foil and galvanized sheet framwork,process by special technics,high heat transfer efficiency,easy to maintain and long service life.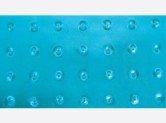 Punctiform air channel Five layer curring 90°angle Mold
Working principle
The Counter flow aluminium core also is air to air recoverer which transfer energy by plate.Two air streams retrograde into air channel,increase the heat transfer area,the outdoor air and exhaust air directly exchange energy by plate.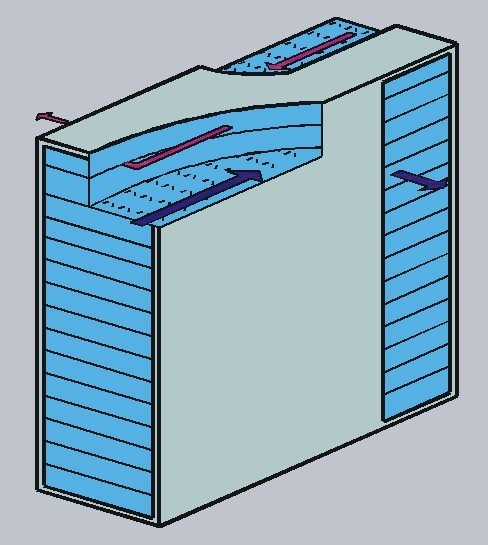 Counter flow(With L-L, L-U, U-U airflow direction)
Feature
1. Counter flow plate heat exchanger adopt high quality seawater corrosion resistant hydrophilic aluminum foil as heat conductor, process by special technics,have high heat efficiency,easy to maintain,and long service life features,etc.
2. Five layer curring,corrugated undercut,the air tightness up to 99.9%.
3. Module structure,different size of edges and superposed thickness to be choice.
4. No moving parts, and low maintenance cost.
5. Can be directly clean with water or neutral detergent, easy to use and simple maintenance.
6. Compact structure, small volume and suitable for various occasions.
Production technology
1. The face of heat exchanger process with strengthened heat transfer stamping, increased the 10% heat transfer area.
2. Adopt stamping convex round as air passage support, guarantee the high strength and tightness of Channel, high fresh air and exhaust air bearing capability.
3. Cross channel between ourdoor air and exhaust air, separate by aluminium foil,entry edge and exit edge process with five layer crimping techniques,have higher edge intensity and more reliable seal.
4. All joints are airproofed by airproof glue, ensure that theheat exchanger has excellent air tightness.
Remark: Corrugated air channel available for application,which process by spot-face airtight technology,solved the penetration and pollution problem which exist in spot-spot technology,completely stop exhaust air pollute outdoor air.
Model range
Demension (mm)

Plate distance

(mm)

A

B

C

On request

≤600

On request

≤600

On request

≤1000

2.0-6.0
1. When selection,we suggest you select economic wind speed (1m/s~2.5m/s) as far as possible,so as to achieve good and economic operating effect.
2.The core size and plate distance can be produce on request.
Applied range
1. Counter flow aluminium cores are suitable for big indoor and outdoor temperature difference and small humidity area, especially suit no return air occasion.
2. Apply to recover energy in industry ventilation system,such as:mobile base station air-condition system,machine room,computer room,equipment room and so on.
3. Recover cold in summer and Recover heat in winter.
Authentication: All are RoHS compliant!
Welccome to contact us!
Previous :Air heat exchanger core cabinet heat exchange
Next :Counterflow outdoor cabinet heat exchanger suppliers
XIAMEN AIR-ERV Technology Co., Ltd
Tel: +86-86-592-5769019
Fax:+86-0592-7155233
Contact Person: Jeffrey
Mobile:+86-15105979197
Website:www.airerv.com