Products List
Contact Us
Outdoor telecom industrial Heat exchange cabinet
Introduction:
HEU-C Series Cabinet Ventilator is specially designed for industrial cabinets and communication cabinets, in order to eliminate the heat which produced during the electronic equipment (PLC, converter machine, relay, driving system, telecom module) working; the Cabinet Ventilator not only provide the ideal temperature and humidity for the cabinet, but also separate the dust and moisture from the cabinet, prolong the service life of electronic equipment and improve the reliability of system.
Features:
1.High Efficiency
Special Heat Exchanger (Cross flow or counter flow), ensure the high heat efficiency
2.Waterproof, Dustproof
Closed circulating cooling system, inside air separate from outside air, insulate the outside pollution, keep clean and dry in cabinet, also with high IP
3.Stable Running
High quality accessories, reliable performance index
4.Easy Installation
Ultrathin physical design, compact shape; side, door and top installation available for selection.
5.Simple Maintainance
Less running parts, long service life
6.Full Functions
DC, AC fans available for selection,electric heater on request.



Performance parameter: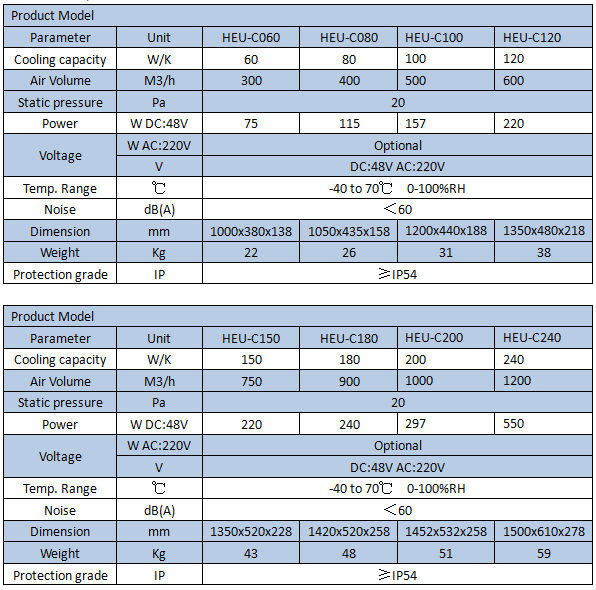 Note: Except the standard product, we also could OEM products on request.
Outdoor cabinet heat exchanger: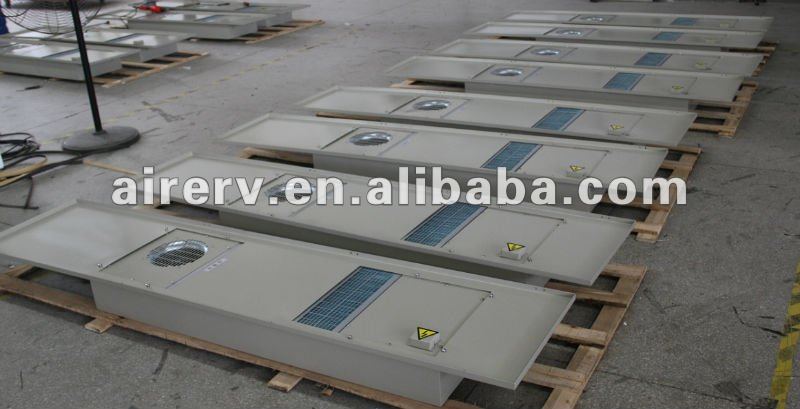 CE Certification: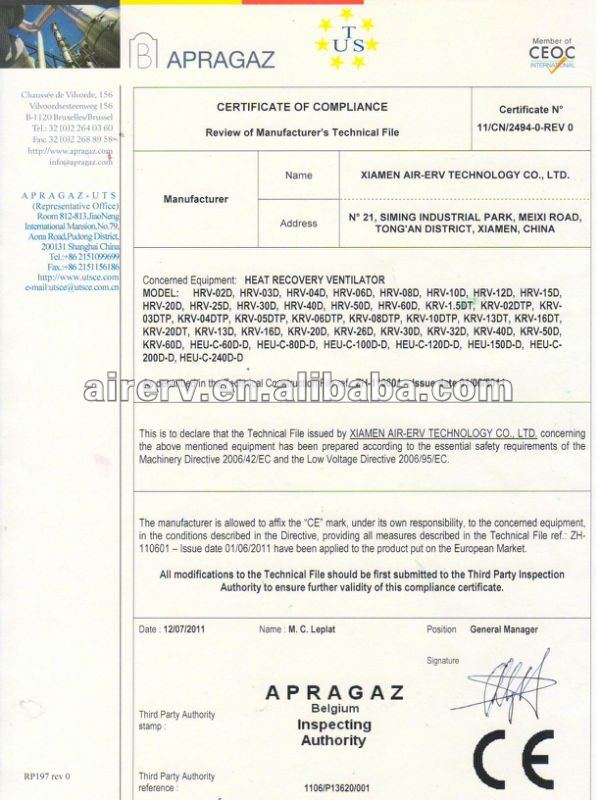 XIAMEN AIR-ERV Technology Co., Ltd
Mob: 86-15105979197
Skype: jeffrey0748
Email:admin@airerv.com.cn
Tel : 86-592-5769019 Fax: 86-592-5769020
ADD: No.21,Siming Industrial Park,Meixi Road,Tongan District,Xiamen,China
Previous :counter-flow air heat exchanger for telecom cabinet
XIAMEN AIR-ERV Technology Co., Ltd
Tel: +86-86-592-5769019
Fax:+86-0592-7155233
Contact Person: Jeffrey
Mobile:+86-15105979197
Website:www.airerv.com