Products List
Contact Us
low cost heat recovery ventilation system
Product description:
This heat recovery ventilation system built-in highly efficient heat exchanger, so that the return air and supply air can realize sensible heat exchange and latent heat exchanger during the air flow on the plate, not only provides a comfortable temperature, but also recover and save the energy with a low cost.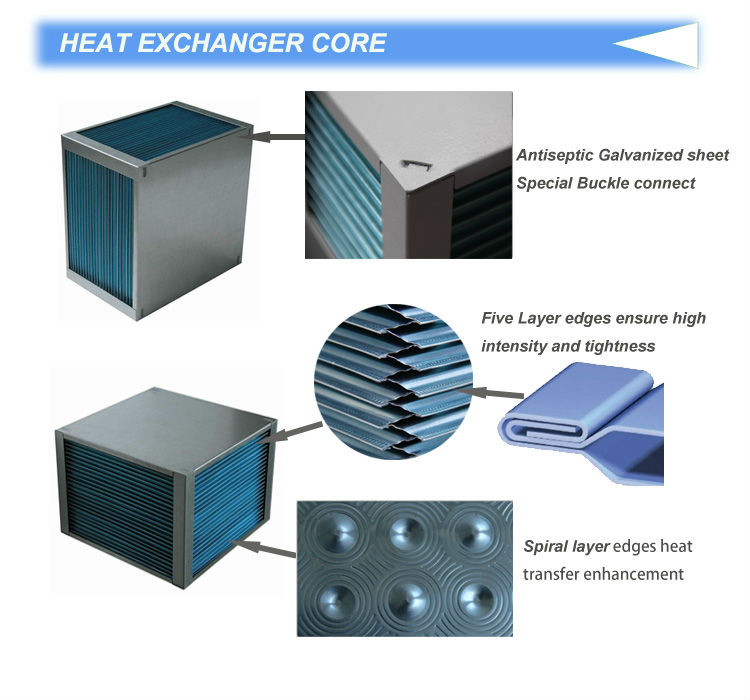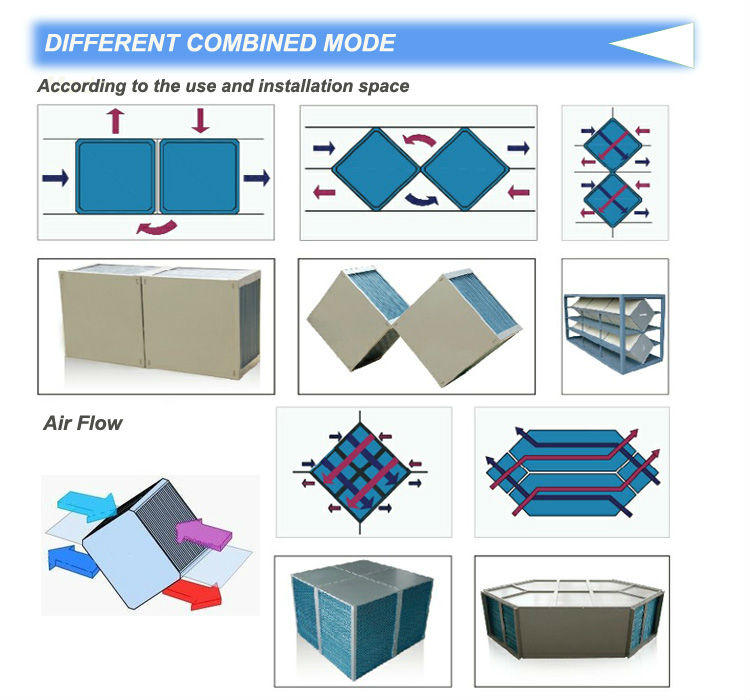 Features:
1.Energy Saving
Crossflow energy recovery unit, use patent technology, improved the energy recovery efficiency, reduced the air flow resistance
2.Application Range
Air flow 4000~16000m3/h, suitable for meeting room, office, machine room and industrial occasions which contains stink, dust, bacteria, viruses.
3.Convenient Installation
Unit ground installation, placed in the base of the smooth, on the ceiling space meet the conditions set can also be installed in the ceiling, a bottom channel base, more safety. Tuyere is diversiform, can according to the customer request design, ease of installation.
4.Low Noise
Optimized structure design, used sound-absorbing material and nonmetallic impeller, guaranteed the good static sound effect.
5.Complete Function
Two-way air exchange, air purification, energy recovery and so on, easy to control.
Performance Parameter:
| | | | | | | | | |
| --- | --- | --- | --- | --- | --- | --- | --- | --- |
| Model | Air Volume(m3/h) | Static Pressure(Pa) | Volts/Hz | Motor Power (Kw) | Temperature Efficiency (%) | Noise [dB(A)] | Dimension (mm) | Re. Weight (kg) |
| H-02D | 200 | 40 | 220V-1-50Hz | 0.016*2 | 77 | 30 | 665x580x293 | 30 |
| H-03D | 300 | 50 | 220V-1-50Hz | 0.03*2 | 77 | 32 | 745x600x293 | 35 |
| H-04D | 400 | 55 | 220V-1-50Hz | 0.04*2 | 78 | 34 | 745x800x293 | 42 |
| H-06D | 600 | 110 | 220V-1-50Hz | 0.15*2 | 76 | 35 | 820x900x293 | 50 |
| H-08D | 800 | 110 | 220V-1-50Hz | 0.15*2 | 76 | 37 | 1110x880x413 | 76 |
| H-10D | 1000 | 130 | 220V-1-50Hz | 0.20*2 | 75 | 38 | 1110x1135x413 | 96 |
| H-16D | 1500 | 150 | 380V-3-50Hz | 0.37*2 | 73 | 48 | 1350x940x500 | 142 |
| H-20D | 2000 | 150 | 380V-3-50Hz | 0.45*2 | 73 | 53 | 1460x1020x500 | 166 |
| H-25D | 2500 | 160 | 380V-3-50Hz | 0.55*2 | 74 | 56 | 1460x1020x600 | 182 |
| H-30D | 3000 | 190 | 380V-3-50Hz | 0.80*2 | 74 | 59 | 1600x1100x540 | 196 |
| H-35D | 3500 | 100 | 380V-3-50Hz | 2345 | 70 | 61 | 1600X1100X620 | 230 |
| H-40D | 4000 | 210 | 380V-3-50Hz | 1.00*2 | 75 | 62 | 1750X1210X600 | 260 |
| H-55D | 5000 | 210 | 380V-3-50Hz | 1.80*2 | 75 | 65 | 1800X1210X760 | 330 |
| H-60D | 6000 | 240 | 380V-3-50Hz | 1.80*2 | 76 | 66 | 1850X1210X900 | 370 |
Installation drawing: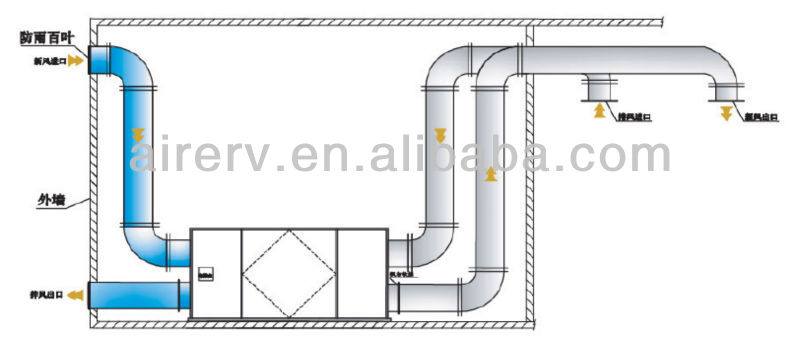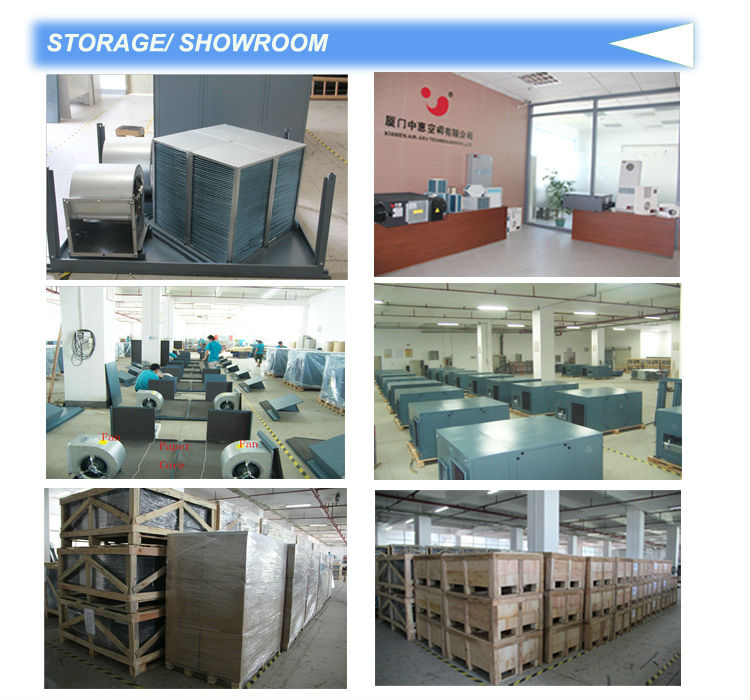 XIAMEN AIR-ERV Technology Co., Ltd
Mob: 86-15105979197
Tel : 86-592-5769019 Fax: 86-592-5769020
ADD: No.21,Siming Industrial Park,Meixi Road,Tongan District,Xiamen,China
Previous :Home fresh air recuperator Heat exchangers
Next :Air to air heat recovery ventilator units
XIAMEN AIR-ERV Technology Co., Ltd
Tel: +86-86-592-5769019
Fax:+86-0592-7155233
Contact Person: Jeffrey
Mobile:+86-15105979197
Website:www.airerv.com