Products List
Contact Us
Detail of exchanger core:
Wholesale heat recovery ventilation system
Descriptions:
Wholesale heat recovery ventilation system is made of fireproof and antibacterial fibrous paper and ABS framework.The air is forced to cross over through the crossflow energy saving heat exchanger core ,two air streams never come into direct contact,avoid the transfer of any smell and moisture.
Workping principle:
When two air streams exist tempreture and humidity difference, humidity and heat transfer occurs. Then the ourdoor air and exhaust air completely separate, avoid the exchange of odor and moisture. Two air streams cross enter into plate heat exchanger,the ourdoor air and exhaust air exchange the energy through the plate,then transfer tempreture from hotter side to colder side,transfer humidity from bigger side to smaller side,so as to recover energy from exhaust air.
Features:
1.Fibrous paper
Made of special fibrous paper,with high moisture permeability,good air tightness,anti-rends,aging resistance,anti-mildew.
2.ABS framework
Abs framework,beautiful,not easy to break,long service time,pro-environment,good impermeability,ensure the intensity and
tightness of structure,reduce back flow.
Provide different size combination of edges and plate thickness.
Fibre paper ABS framework Cover and handle
Advantage:
1.Easy to use and maintenance
2.Good air tightness
3.Anti-mildew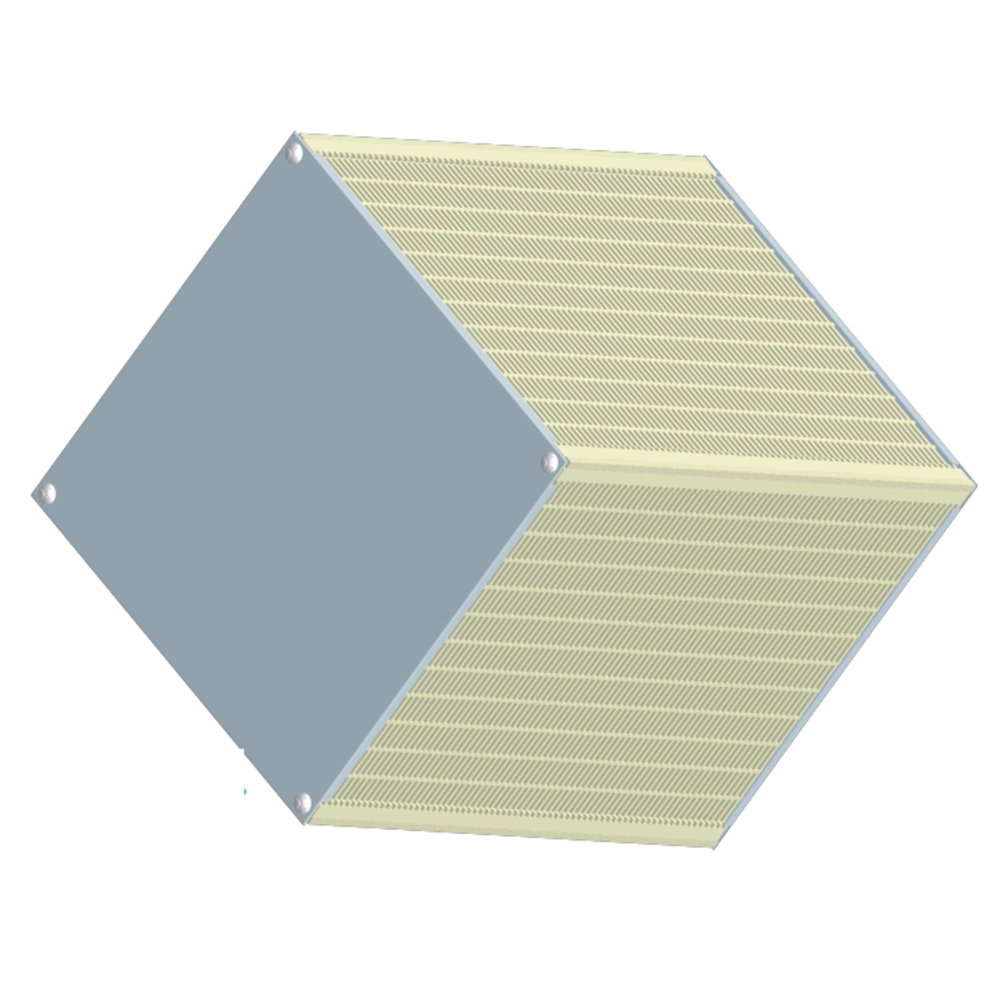 Specificate :Unit-mm
| | | | | |
| --- | --- | --- | --- | --- |
| Model | Section Size | Dimension C(mm) | Height D(mm) | Plate distance (mm) |
| C03 | 400*200 | / | <=800 | 2.2 |
Usage:
It is unusally being used for residential ventilation system,in order to recover the energy and moisture.
We care about all the details in the product process.
As aluminum has the soft character to cause the easy deformation, we focus on the safe packing in different transportation way.
| | |
| --- | --- |
| Full container | PVC bag + strong carton (pallet for option) |
| LCL | PVC bag + special strong carton + pallet |
| By air / courier | PVC bag + carboard inserted in carton + special strong carton |
Introduce of Air-ERV
Air-ERV is the professional manufacturer of Heat Recovery Ventilation and heat products.
Founded in 1996,we have 20 years of experience.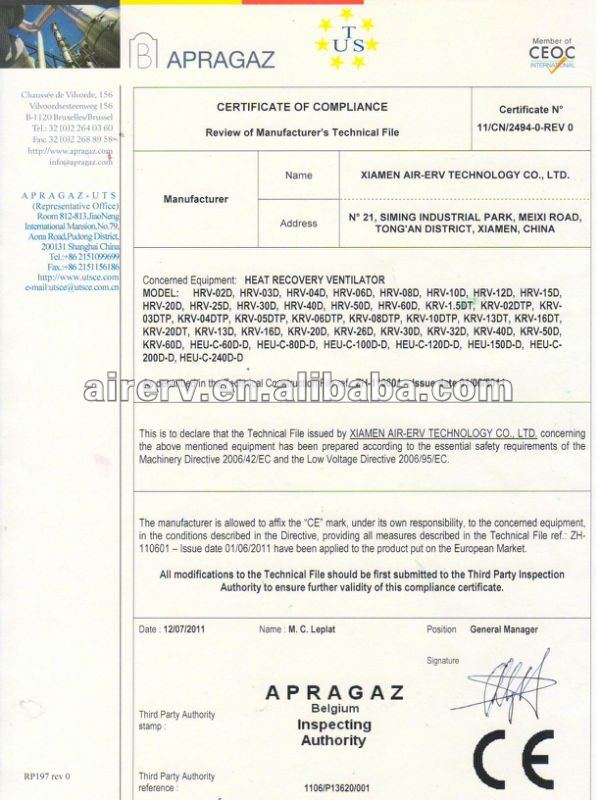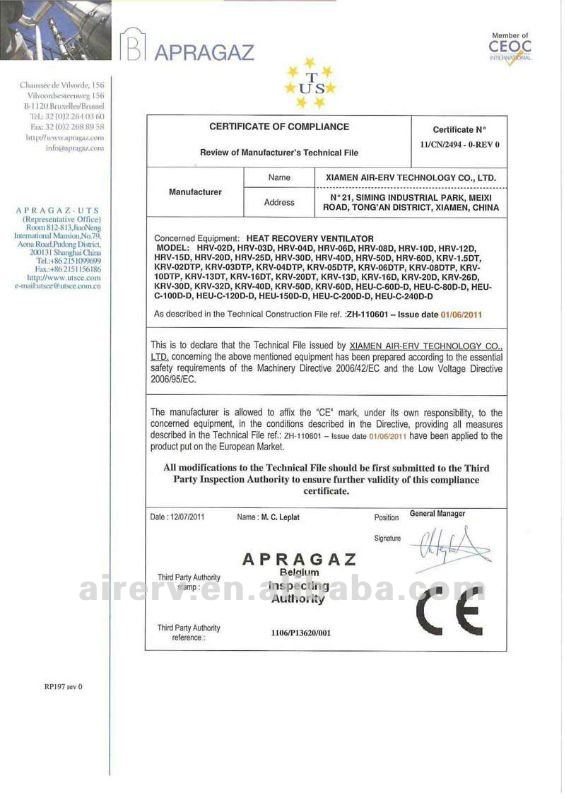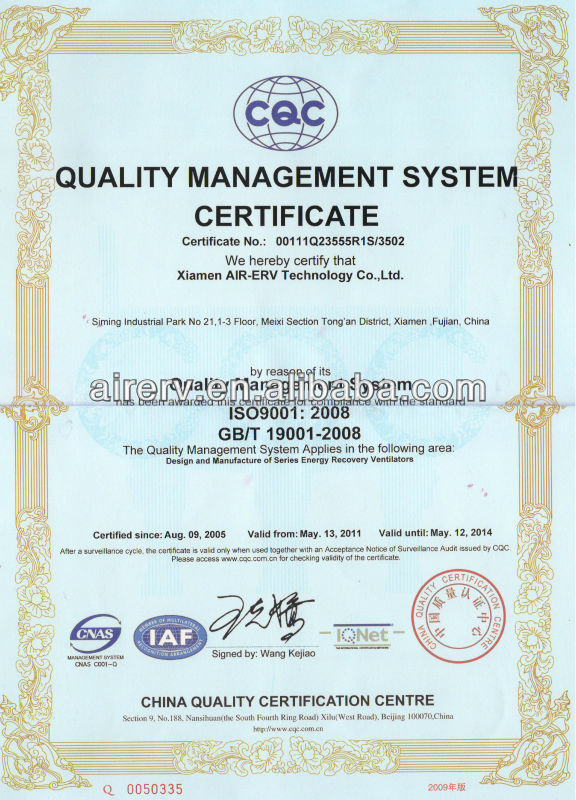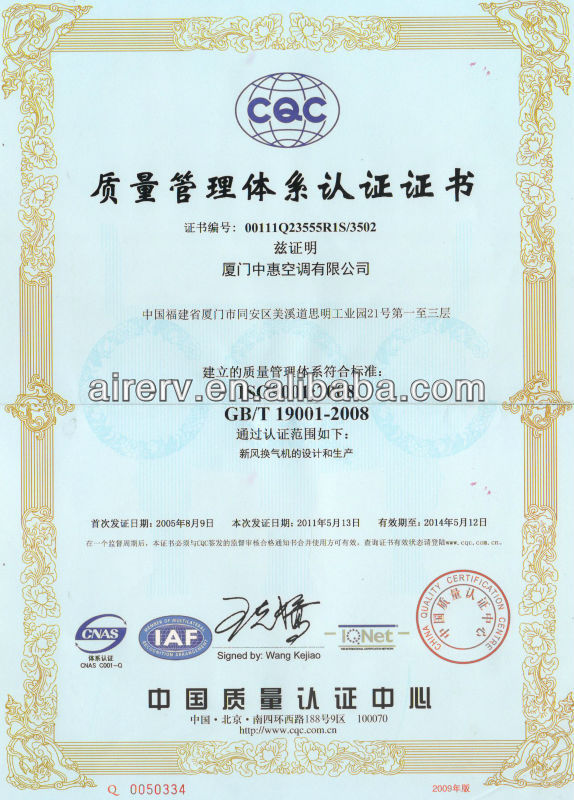 Introduce of Air-ERV
1. Services for 24 hours a day.
2. OEM&ODM available.
Previous :low price plastic plate heat exchanger core supplier
Next :wholesale heat recovery ventilation system with hands
XIAMEN AIR-ERV Technology Co., Ltd
Tel: +86-86-592-5769019
Fax:+86-0592-7155233
Contact Person: Jeffrey
Mobile:+86-15105979197
Website:www.airerv.com