Products List
Contact Us
wholesale price Aluminum Counterflow Plate Heat Exchanger
Specifications
1.ISO9001:2008,ROHS
2.Used for Outdoor Cabinet ventilation
3.2.0-14mm plate Distance,any size can be made
4.100% Watertight
Overview
The ERB counter flow Plate heat exchanger is made of antiseptic hydrophilic aluminum foil, which used for outdoor
cabinet and base station ventilation system, two air channels are completely separated, which make sure no secondary
sollution,thermal conductivity fast, and high heat transfer rate.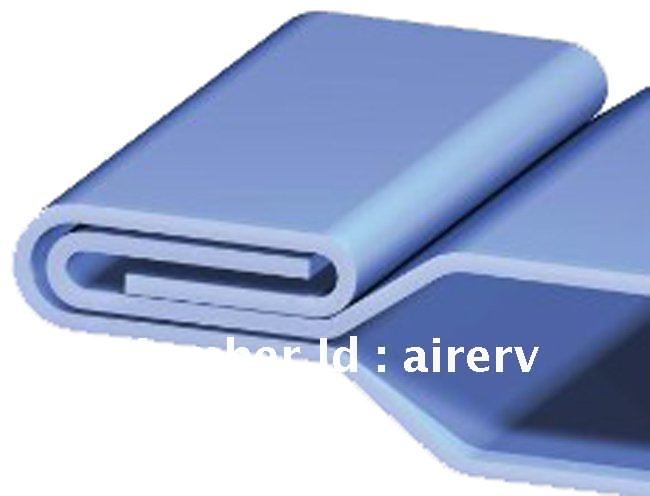 Aluminium foil Five layer curring 90°angle
Working Principle
The Counter flow plate heat exchanger, the two air flows from outdoorand indoor retrograde into the completely separated air channel, achieve the heat transfer and recover the heat energy.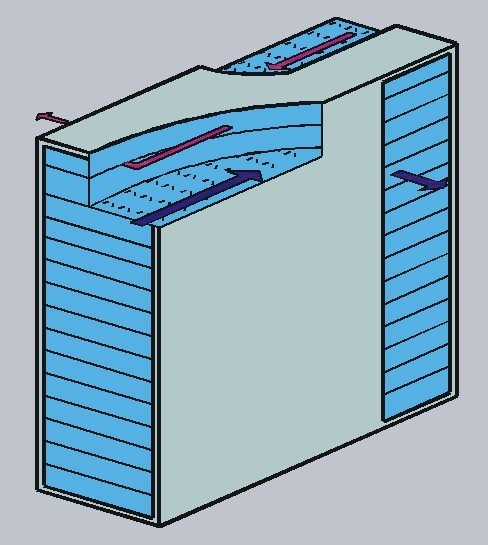 Counter flow
Feature
1. Adopted antiseptic hydrophilic/Epoxy coating aluminum foil as heat conductor, processed by special technics,
high efficiency,easy to maintain, and long service time.
2. Module structure, no use of rivets or screws.
3. No running components, and low maintenance cost.
4. Suitable for washing with water or neutral detergent.
5. Compact structure, small volume and suitable for various occasions.
Production technology
1. The face of counter flow recuperatorprocessed with strengthened heat transfer stamping, increased the 10%
heat transfer area.
2. Adopted punch Concavo-convex cylinder as air channel support, can bear high air pressure.
3. Two separated channels for the airflow by aluminium foil, five layer crimping techniques for entry and exit edge,
ensured the excellent air tightness.
4. All joints are airproofed by airproof glue, ensured that the heat exchanger has excellent air tightness.
Model Range
Dimension (mm)

Plate distance

(mm)

A

B

C

On request

≤600

On request

≤600

On request

≤1000

2.0-14.0
Applied Range
The counter flow plate heat exchanger is the major part of cabinet or base station ventilation(As shown below) , for air
volumes up to 5000m3/h. The heat exchanger recover the heat energy in winter and cold energy in summer, not
only save the energy but also give station for fresh air, ensure the normal operation of equipments.
Welccome to visit our wholesale price Aluminum Counterflow Plate Heat Exchanger.
Previous :outdoor cabinet air to air recuperator suppliers
Next :Outdoor cabinet sensible heat exchangers wholesale
XIAMEN AIR-ERV Technology Co., Ltd
Tel: +86-86-592-5769019
Fax:+86-0592-7155233
Contact Person: Jeffrey
Mobile:+86-15105979197
Website:www.airerv.com